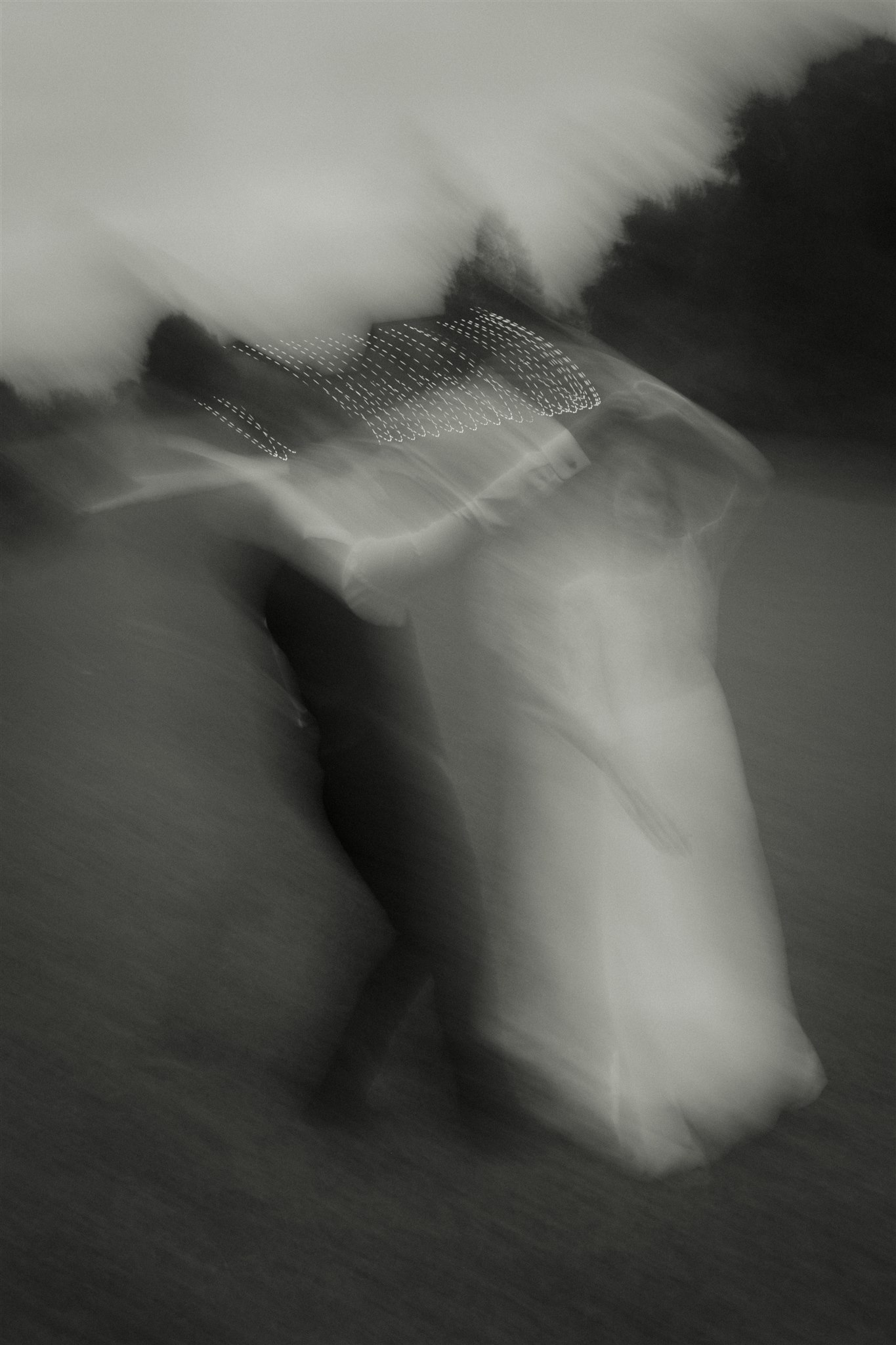 Elevated and romantic love story at Peaches & Cream
Caroline and Patrick's wedding at Le Peaches and Cream was a beautiful blend of chic elegance, romantic charm, and a deep connection to their countryside roots inspired by the sceneries in the South of France. It was a celebration of love, family and tradition that brought together their closest friends and relatives for a memorable weekend.
Their wedding was deeply rooted in family traditions and sentimental touches. Caroline wore her maternal grandmother's ring and her paternal grandmother's bracelet, treasures that added a touch of family history to her stunning dress. Another family tradition at their wedding was when an older unmarried sibling must "dance on their stocking" before the newlyweds, Caroline's older brother took center stage that night, bringing laughter and love in the air.
From the very start, Caroline and Patrick wanted their family to be at the heart of their wedding. Since they both came from the countryside, Caroline's upbringing on a farm held a special place in her heart. It was only fitting that they chose the rustic charm of Le Peaches and Cream as their wedding venue, a place that resonated with their roots. They envisioned their wedding as a gathering of family and friends to celebrate their union. If weather wasn't a problem for an outdoor wedding, they wanted to set up long tables in the fields with garlands of light above and candles, envisioning a hushed, romantic, European atmosphere that would make everyone feel like they were part of something truly special.
Photography was an essential element of Caroline and Patrick's wedding, and they had specific ideas about the moments they wanted to capture. They recognized that the people who surrounded them were what made the day truly magical. The couple wanted to ensure they had photos with their immediate family, creating lasting memories that would be cherished for generations to come. They wanted to recreate the old-world charm of group photos on the church steps, including all their guests, just like in the old days. But the most anticipated moments for Caroline and Patrick's wedding were the shots that conveyed the raw, unfiltered emotions of their day – the look on Patrick's face when they had their first look, the lovely photos with their beloved dog, and the ethereal images taken during the golden hour, showcasing the farm's rustic beauty.
Caroline and Patrick's wedding was a reflection of their love story, filled with family traditions, sentimental touches, and an abundance of love. It was a day when two souls became one, surrounded by the people who mattered most, and it will forever hold a special place in their hearts.
Wedding planner: Simplement Nous
Dress: Laure de Sagazan
Florist: Oursin Fleurs
Flower Farm: Les Jardins Sheffield
Rentals: Tenue de Soirée and Unavia Vintage
Cake: Pâtisserie Rhubarbe
DJ: Midnight Music