A New York couple flirting with a sugar shack vibe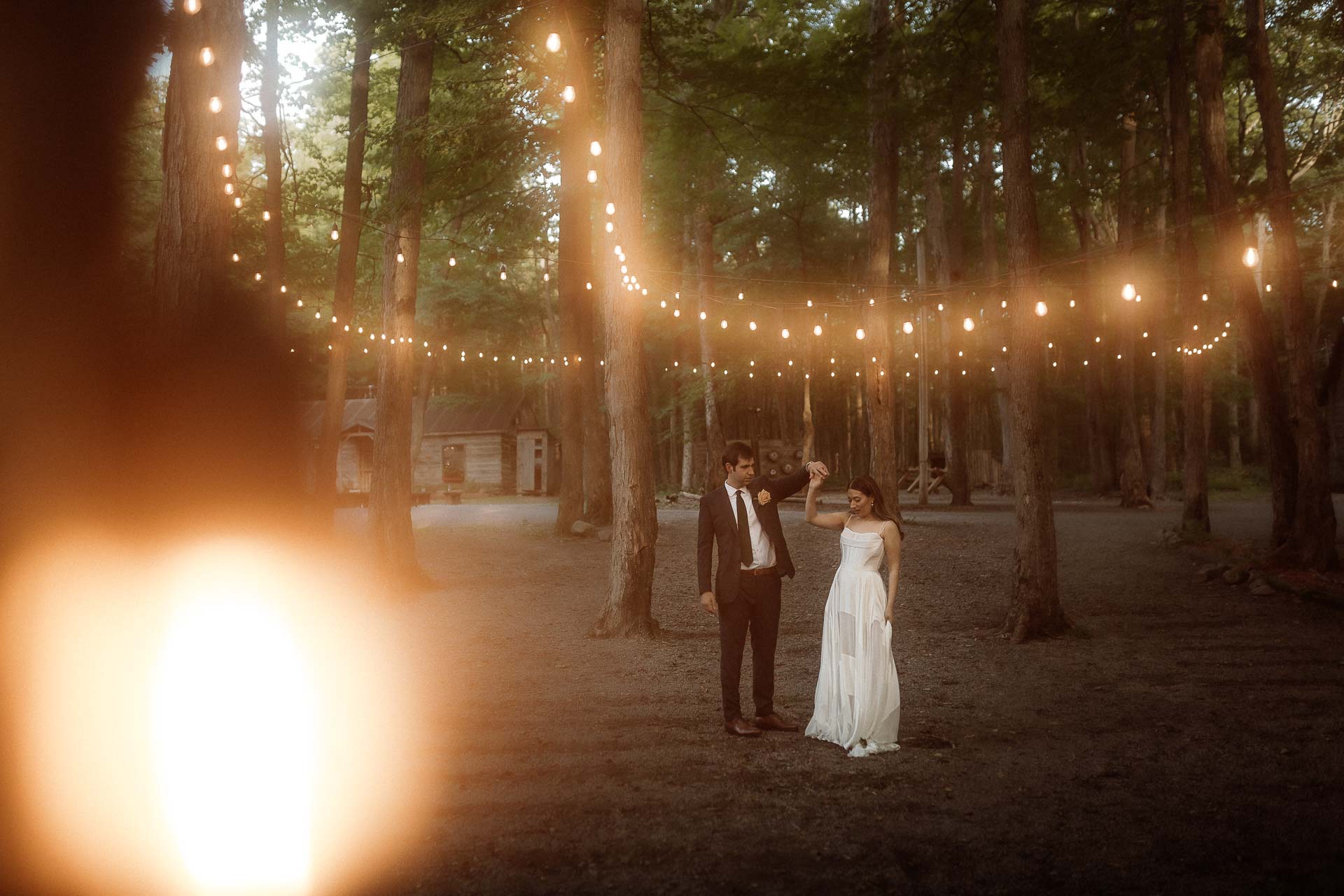 Rose and Matthew wanted to have a forest atmosphere at their wedding, aiming to give their guests a true Quebecois sugar shack experience. Although they live in Brooklyn, New York, they chose to have their wedding in Montreal. The place holds a special place in their hearts since it's where they had their first trip as a couple and the place where both of them started to fall in love, marking the beginning of their wonderful love story. Their wedding in the forest of Quebec was super romantic and cozy. Friends and family flew all the way from the United States to Canada just to witness two beautiful people coming together and getting married. It was a relaxed set-up with the beauty of the Quebec forest in the background bringing out the simplicity and elegance of it all.
After their ceremony was when the festivities began. Great food, lots of drinking, and dancing thanks to amazing music from the band filled the night with fun and laughter. When it was time to slice the cake, it was so unique to see a stack of pancakes drizzled with maple syrup. Their wedding day was definitely how they wished it to be – romantic and elegant and a grand celebration of love with all the most important people in their lives to witness it.
Dress: Corston Couture
Suit: Blandin & Delloye
Catering + Venue: Sucrerie de la Montagne
Planner: Deka Events
Flowers: Oh Fleurs!
Band: SoulStation Orchestra