Laid-back and glamorous spring wedding at Stonehaven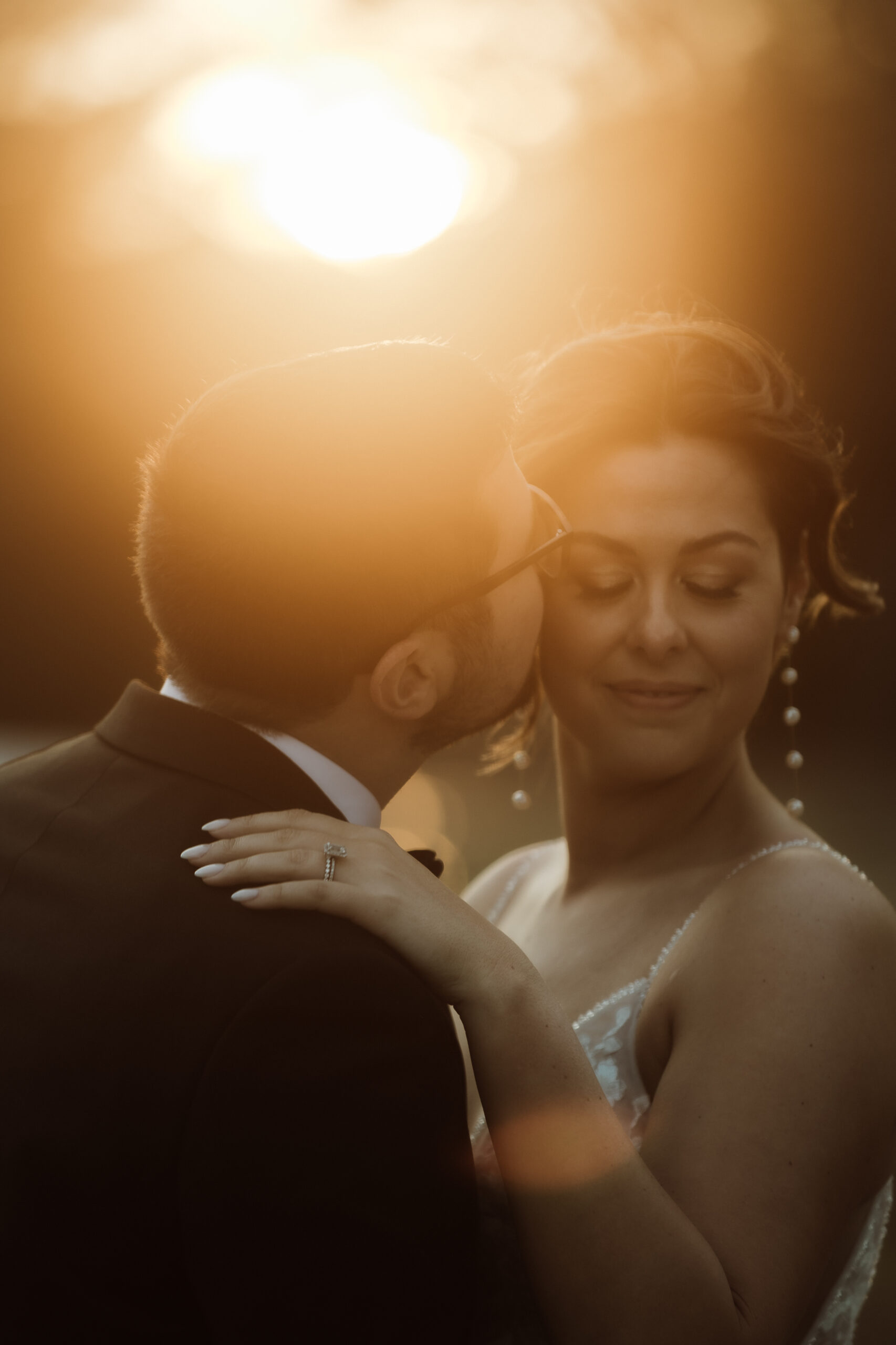 My wedding season kicked off with Marjolaine and Josh's serene and beautiful wedding at StoneHaven Le Manoir. A luxury hotel situated amongst the beautiful mountains of Quebec, the stunning natural landscape made their wedding celebrations even more unforgettable.
Their wedding ceremony took place inside where an ethereal arrangement of flowers in blue and white arched over them as they said their sweetest vows to one another. It was such an emotional and beautiful moment! You could really feel the love radiate all throughout the room with all their closest family and friends in attendance.
After their intimate ceremony, everyone made their way to the reception. The reception hall was beautifully decorated with an amazing assortment of flowers, alleviating the room's already stunning architecture. A delicious dinner was enjoyed together with exciting and emotional speeches from the newlyweds' friends and family, sharing funny and wholesome anecdotes about their precious moments with the couple. It was such a warm and romantic atmosphere.
As the night continued on, there were so much fun and laughter as everyone enjoyed a night full of dancing and drinking! It was such an amazing celebration, truly an unforgettable start to my wedding season!
Planning, Design & Flowers: Lulucoeurdebeurre
Videographer: Fleur Sauvage Films
Decor: Groupe ABP + Tenue de Soirée
Location: StoneHaven Le Manoir
Cake: Henriette Desserts
HMUA: Espace Makeup inc.
Dress & Accessories: Dream It Yourself + Watters + Untamed Petals
Tuxedo: Suitablee
Celebrant: Stephanie Courte
Musicians: Collectif de la Cité