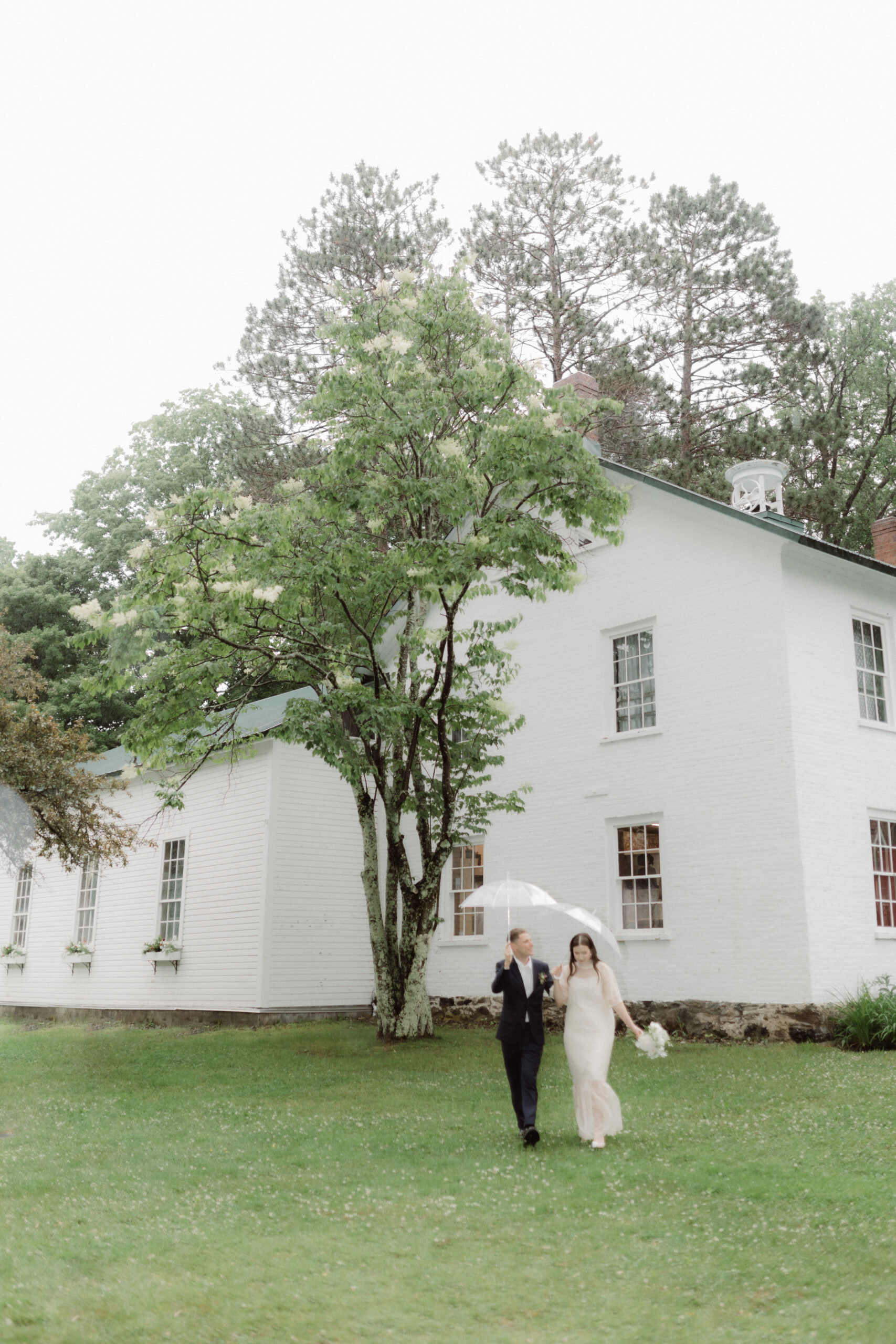 Romantic and picturesque rainy wedding at Knowlton
Love, Art, Rain, and Magic

We witnessed the most enchanting union of two souls from different corners of the world, they shared their love with family and friends all the way in Canada. They've lived in Australia for the past decade but decided to have their wedding at Auberge Lakeview in Quebec.
The weather was quite gloomy that day but the rain did not stop them from having such an enchanting wedding. With close-knit family and friends in attendance, this beautiful intimate wedding was such a masterpiece. As true art enthusiasts, the love they had for each other on their wedding day transformed into timeless art, showcasing their unique bond and the beauty of their wonderful journey together. The trendy vibes of Australian art reflected the romantic rain-soaked streets of Knowlton, Quebec. Every moment was truly picture-perfect!
Wedding Planner: Andrée-Anne Tessier
Dress: Kamperett
Bridal Shoes: Alohas
Earrings: Vermeer Studio
Suit: Filippa K
Catering: La Table a Mo
Make-up & Hair: Samaara Makeup
Flowers: Alex à la campagne
DJ: Shaida Missaghi