Winter elopement in the forest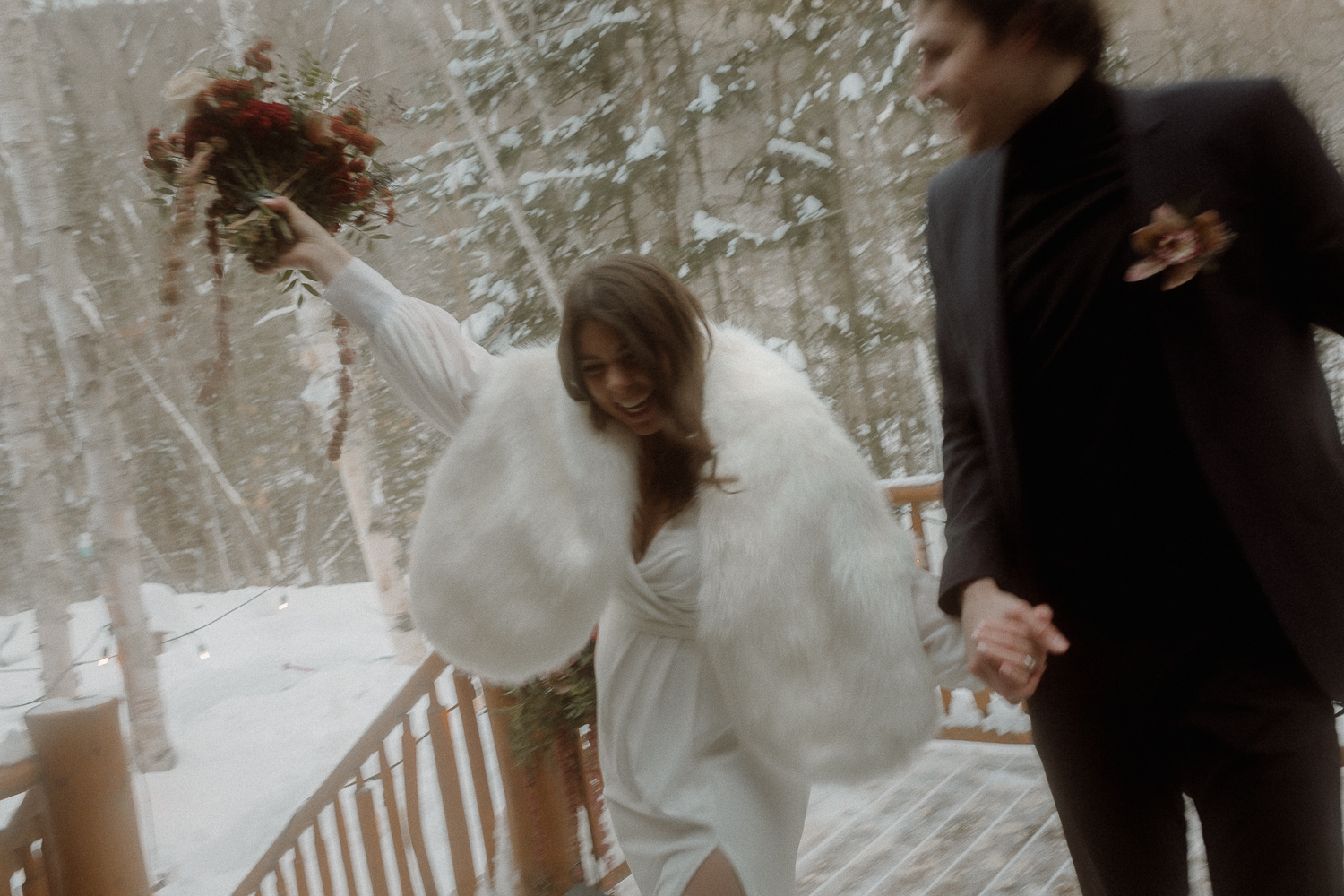 Chalet Zain
Mandeville, Lanaudiere, Quebec
If you want to have a small and intimate ceremony, without having to leave our beautiful province, here is what you can do. Choosing an elopement in Quebec is magical! The beautiful Lanaudière region offers a window into the forest, fresh air of the great outdoors, and calls for tranquility.
Curtis & Alexanne chose a charming chalet deep in the woods of the Quebec forest to exchange their vows. It's a deep and intimate story between two people that becomes official in nature with the sound of creaking branches and the smell of candlelight and hot chocolate.
Winter is a season that calls for snuggling up together. To say sweet words to each other. These two lovers have chosen slowness, contemplation and above all, intimacy, because after all getting married is a powerful gesture addressed to one person, your favorite person.
Wedding Dress: Les Fleurs Studio
Planners: Le Coeur Bohème
Flowers: Oh Fleurs
Cake: Perle et Caramel
Makeup-Hairstyle: Cynthia Hovington
Equipment and Decoration Rental: Groupe ABP and Evening Wear
Stationery: Deux Amoureux Invitations